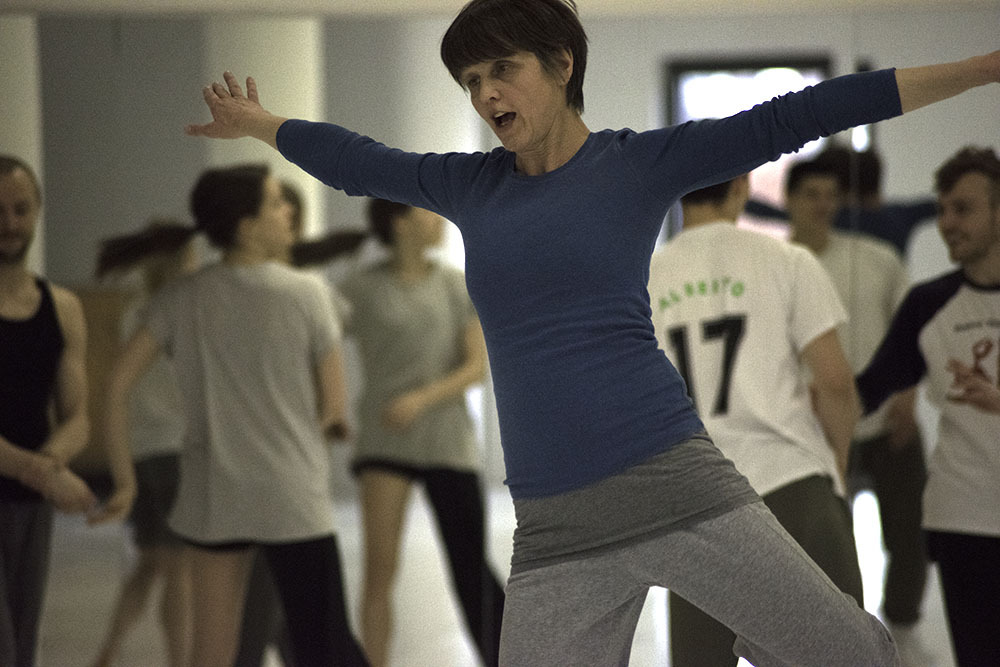 After studying Theatre Dance at the modern dance department of Rotterdamse Dans Akademie (today CoDarts) and Dance Education at Scapino Dansakademie, Theaterschool Amsterdam, I have been performer in several dance and dance theatre productions in the Netherlands and Germany.
For almost two decades I have collaborated with mind the gap–Tanztheater as performer, rehearsal director, and dance teacher. A significant part of my work for mind the gap, and later as director of Youth Dance Academy in Middlesbrough, UK, involved working with children and young people, or vulnerable adults within the company's dance in education programme.
I have been working with dancers of various dance companies, teaching contemporary dance training at: Oper der Stadt Bonn, (artistic director Pavel Mikuláštik; Johann Kresnik); Theater Bremen, (Urs Diedrich); Theater Giessen (Tarek Assam); Theater Bielefeld (Gregor Zöllig) (Simone Sandroni); Theater Freiburg /Heidelberg(Irina Pauls); Tanzkompanie der Oper Graz, Austria, (Darrel Toulon); Landestheater Linz, Austria, (Jochen Ulrich); Tanzcompany nordwest, Oldenburg (Jan Pusch) and others.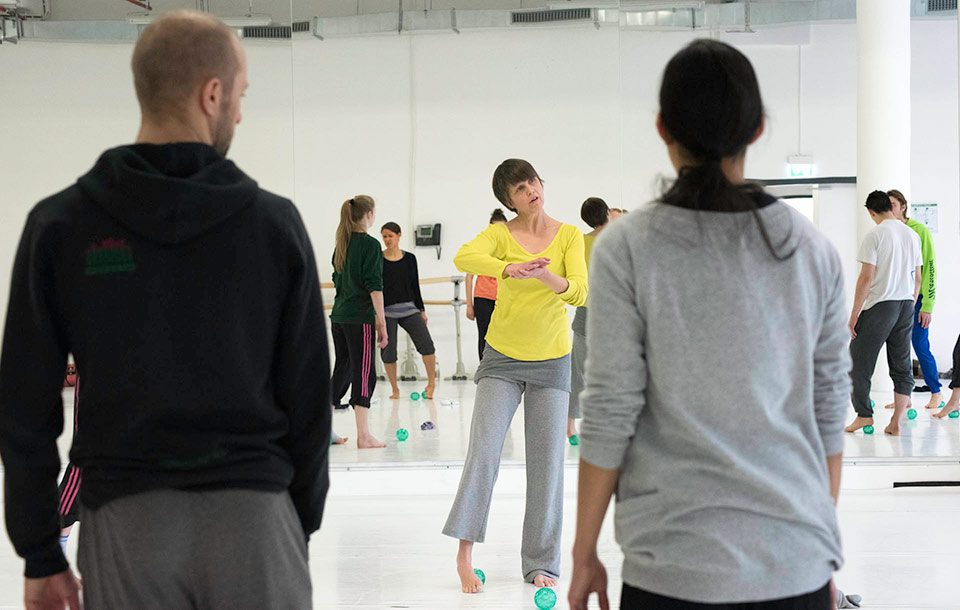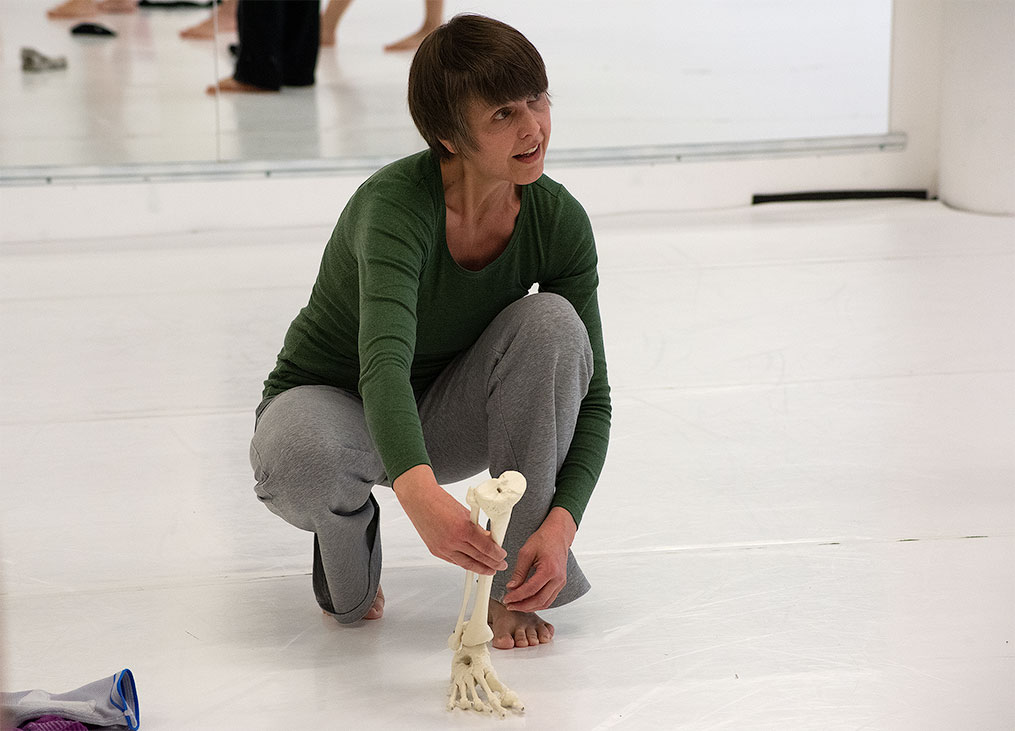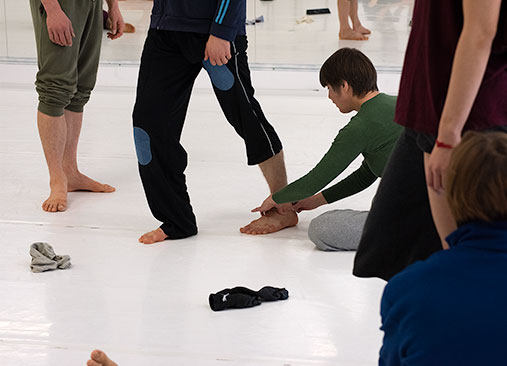 Franklin Method®
Following my interest in healthy movement practice I engaged in a training program of the Franklin Method, graduating as Franklin Method Educator (Bewegungspädagogin der Franklin Methode) in 2012.
Studying the Franklin Method I gained knowledge, as well as experiential insides into the body's anatomy through a sophisticated use of imagery, and at the same time a wealth of tools to optimise my own teaching practice. It positively effected my body's alignment and dance performance and encouraged me to engage into further scientific explorations.
link
MSc Dance Science
I joined the healthy dancer program at Trinity Laban Conservatoire of Music and Dance in London and graduated as Master of Science in Dance Science with Merit in 2013. During this time I had the opportunity to reflect on my practice-based knowledge gained as dancer, dance teacher and rehearsal director within an interdisciplinary scientific perspective. This effectively inspired and informed my own teaching practice.
My master thesis was An Investigation of Bodily consciousness and repetition in contemporary dance training across three West European countries.
link
Since several years I regularly teach for dance company Giessen 
I currently have a lectureship at University for Music and Performing Arts (Hochschule für Musik und Darstellende Kunst), Stuttgart, leading the modules experiential anatomy/Franklin Method and contemporary dance of the department EMP (elementary music pedagogy).
link
I am involved in teaching at the advanced training programme dance pedagogy (Weiterbildung Tanzpädagogik) at Medau Schule, Coburg.
link
Since 2015 I am leading seminars designed to support personal and professional development at Lohmarer Institut für Weiterbildung and others.
link
I am regularly teaching workshops and seminars of the Franklin Method and recently developed in collaboration with peers a workshop format that aims to explore different somatic and movement approaches.
You can find me on LinkedIn.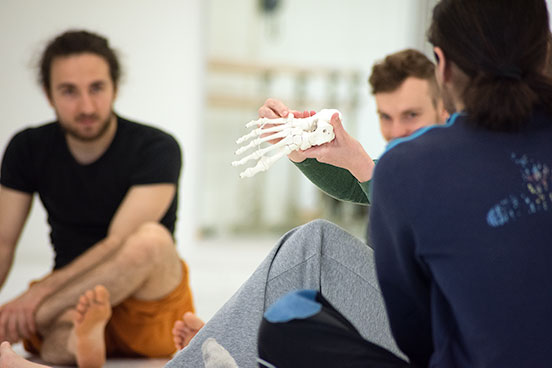 Brosig, B., Fromme, S., Heß, A., Büttner, D., Assam, T., Zimmer, K.-P. (2013). Körper-Kunst in der Kinderklinik – ein interdisziplinäres Projekt zwischen Pädiatrie, Tanztheater und Psychosomatik.Zeitschrift für Gruppendynamik und Organisationsberatung, 2, 209-219.
Karb, J. L., Fromme, S., Assam, T., Brosig, B. (2017). "Wenn Symptome tanzen lernen" Szenen aus dem Tanzprojekt "Körperkunst" der Gießener Familienpsychosomatik. Zeitschrift für Musik-, Tanz- & Kunsttherapie,1,69–77.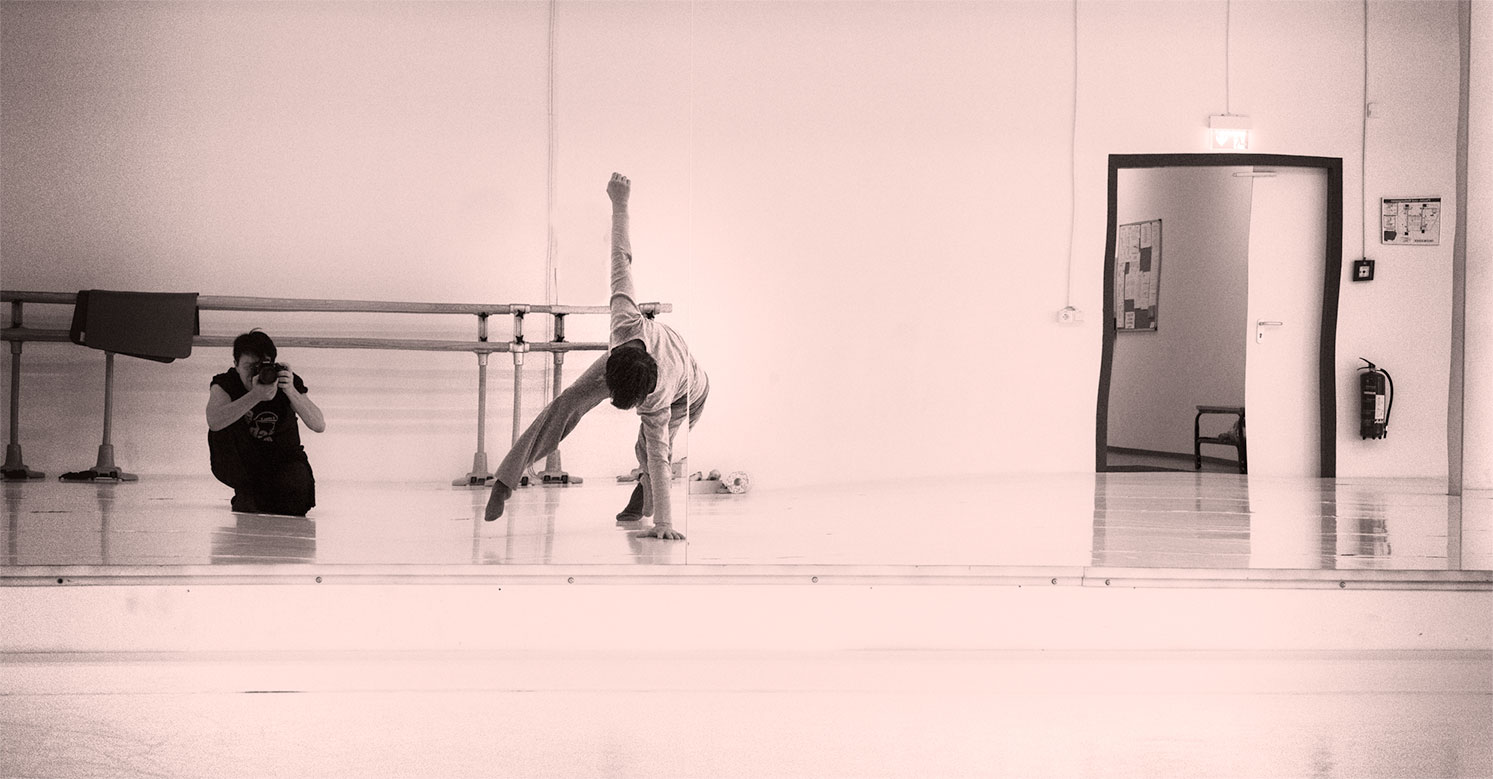 Susanne Fromme
von-Sandt Strasse 7
53225 Bonn
Tel.: +49 (0)228 40399502
Mob.: +49 (0)179 7642807

Open Classes 
Starting in September, I offer an open contemporary class each last Saturday of the month in Bonn.
Please get in touch to learn more!
The application of the Franklin Method can be immensely supportive in various areas of movement. In this context, I cooperate with my dear colleague Kai Guzowski. Check out his website Yogiconcepts to find excellent yoga classes, several videos on the Franklin Method and great blog posts.
Professional Development!
17th until 22nd of September commences the first workshop after the summer break at Starnberger See. We start with "Franklin Methode im Beruf" and have one space left. So, if you would like to spoil yourself, you still can 🙂
The dates for 2024 are here! Check the calendar for more.
Since the beginning of June 2022, the Ruhr Area Group Franklin Method has started to meet monthly. The group comprises people from various contexts who all share an interest in the Franklin Method. Come and join us if you live nearby and want to learn about Franklin Method.