Research has shown that the Ideokinesis underlying principles can, through conscious direction of attention, impact on the process of motor planning. By this they have the potential to effectively improve alignment and movement coordination on a neuromuscular level.
Ideokinesis,– idea initiating movement – initially has been conceptualized by Mabel Todd. In one of the seminal works of body mind literature, The Thinking body (1937), Todd gives insides into the functioning of the human body and the potential of mental imagery to initiate changes.
Eric Franklin further developed these principles to one of the most up-to-date methods of somatic practice.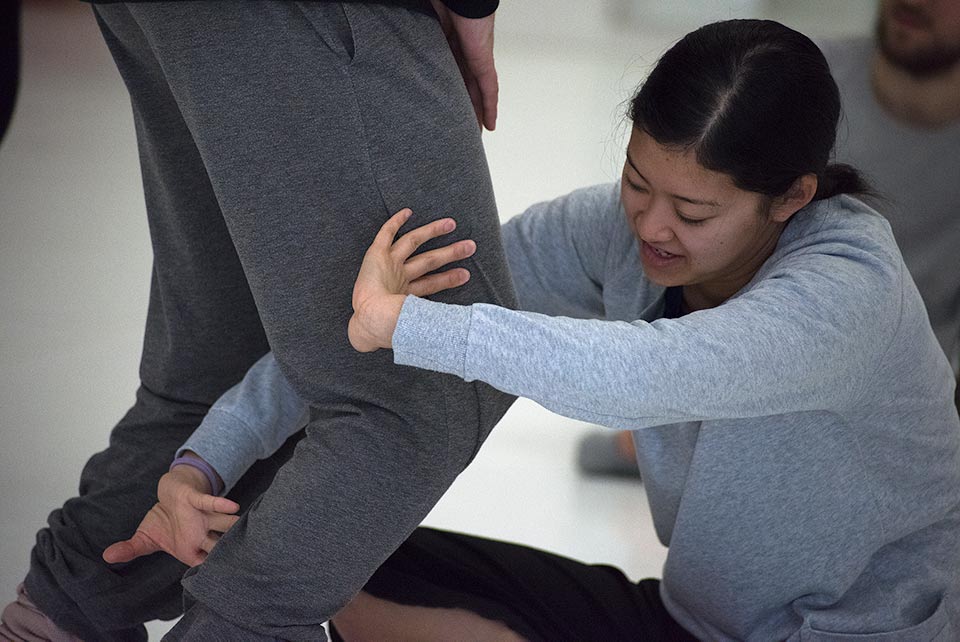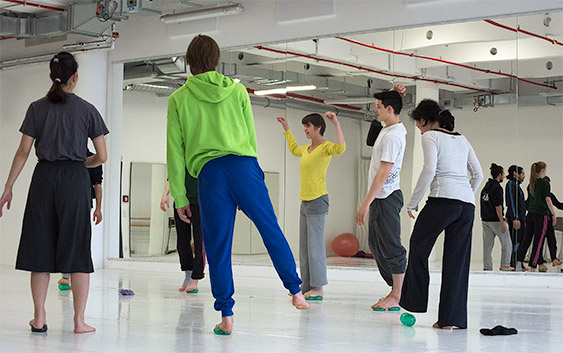 Imagery – consciously created mental representation of an experience – anatomical or metaphorical based, are key to Eric Franklin's work.
His Method integrates anatomical and biomechanical knowledge, refined bodily and movement awareness and imagery ability.
In a creative and playful manner visual images, toys and anatomical models are used to facilitate a comprehensible understanding of the human body's structure and functioning.
Through movement, touch, visualization and imagery this knowledge becomes an individual embodied experience.
Franklin balls and therabands serve as additional tools.
The aim is to uncover potentially unhealthy posture and movement patterns and to facilitate transformational processes.
A refined movement coordination and efficiency decreases unnecessary physical strain and increase strength and flexibility. By this, practice of the Franklin Method serves injury prevention and supports performance enhancement.
Diminished physical strain in consequence will positively impact on mental health and wellbeing.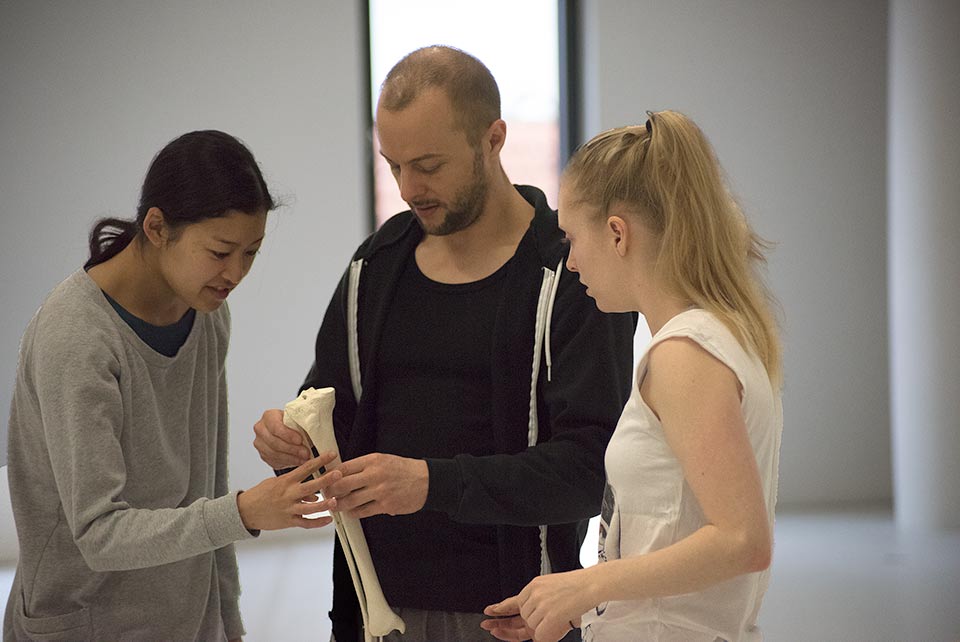 Susanne Fromme
von-Sandt Strasse 7
53225 Bonn
Tel.: +49 (0)228 6209596
Mob.: +49 (0)179 7642807

Middle of March we will host a workshop on dance and Franklin Method. This workshop is aimed at everyone who likes to dance and to move. In a simple contemporary dance workout, we allow movements to flow seamlessly into the hands. We use fascial connections and will explore how the dynamic coordination of arms, shoulder girdle and upper body can aid us in floor work.
The application of the Franklin Method can be immensely supportive in various areas of movement. In this context, I cooperate with my dear colleague Kai Guzowski. Check out his website Yogiconcepts to find excellent yoga classes, several videos on the Franklin Method and great blog posts.
Professional Development!
The dates for 2023 are here! We start in January on the Northsea island Borkum with "Franklin Method im Beruf". Go to the courses page to check out more.
Since the beginning of June 2022, the Ruhr Area Group Franklin Method has started to meet monthly. The group comprises people from various contexts who all share an interest in the Franklin Method. Come and join us if you live nearby and want to learn about Franklin Method.